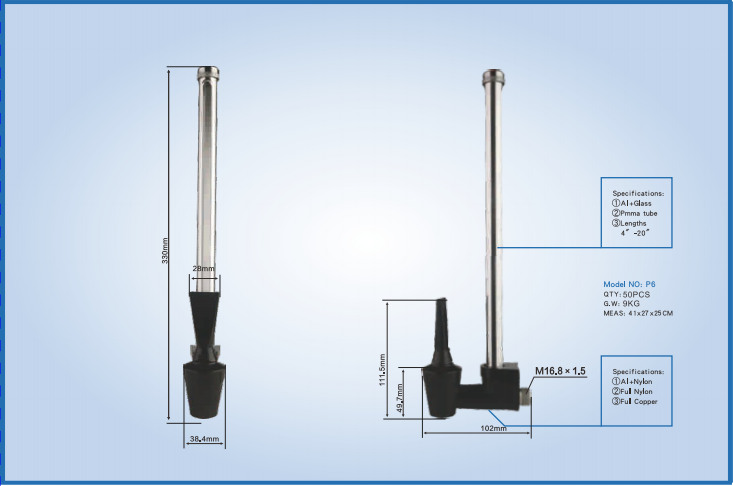 Water Level View Spigot for coffee machine,coffee bottles, Water Purification Systems
This spigot makes knowing how much water to add to your  stainless steel unit easier. High quality construction. Glass or PC sight tube can choose,commercial grade spigot.
The Sight Tube, Spigot, washer and the nut are all made with BPA-Free Material. The outer protection for the tube are made with lightweight aluminum. They make the whole product a stronger, durable structure and safe for drinking.  
  The BPA-Free tube helps to tell the water level clearly. No longer need to lift the heavy canister to check how much water remains. water as you need.
1.Appearance:no burr,no leaking
2.Use range:container,coffee bottles.
3.Tap accessories: tap body, handle, O- rings, etc.
4.Delivery period:15-30 days after payment
5.Number of handles:Single handle
6.Thread: plastic or Aluminum
7.Application:Outdoor, Hotel, Garage, Commercial, Household
8.After-sale Service:Online technical support